The Q-Phone
Give this mobile phone to anyone and monitor them anywhere, anytime.
This mobile phone looks and operates like any other mobile phone. It can dial out and receive calls like any other mobile phone. However we have put in special chips which will make this phone programmable which when programmed, the Q-Phone will pick up, automatically without a ring (only to your call), without a ring, without any change on the display what so ever. (a very powerful detective tool). Make you able to hear everything that is going on in the vicinity of the Q-Phone. To other caller, this phone will ring and operate normally. However, it will automatically pick up your call without a ring and without any change on the Q-Phone's display screen. In other words to others its a normal phone, to you its a very powerful detective tool.
Give it as a present to your, spouse, your kids, your employees, etc. Know what your kids are up to, know your spouse's behavior when you are away. It is very simple to program the Q-Phone, takes less than a minute to program. Just key in your phone number and push a few buttons on the Q-Phone and the phone turns into your personal detective. You are now ready to give this Q-Phone to anyone you want to spy on. The Q-Phone has built in super sensitive microphones which allows you to hear any sound in the vicinity of the phone. You can even take a trip to New York and monitor your spouse in Los Angeles. There is no range limit for this Q-Phone! It follows your target anytime, anywhere, home, office, bedroom, washroom, class room, meeting room, motels, hotels, friend's house, the list goes on. Q-Phone is one of the best detective you can find. Can be used with any SIM card worldwide.
Model ELE-888 Tri Band (Worldwide including USA) COLOR SCREEN
Price $2500.00

ELE-007 Telephone Transmitter
This ingenious telephone transmitter kit, cunningly disguised as a common dual modular adapter, transmits up to 1/4 mile on any FM receiver the unit tunes from 75 to 115 MHz and beyond, and uses the phone line for its power source and its antenna. No battery or external antenna needed! Both sides of the conversation are transmitted with crystal clarity.
Model ELE-007 Telephone Transmitter
Price $500.00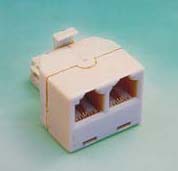 ELE-020 Telephone Transmitter
Transmit both sides of the phone conversation to any FM receiver. Clips to any phone line, inside or out, homes, offices, etc...!
This tiny black box houses one of the world's most sophisticated FM transmitters
Transmit both side of the telephone conversation
Measurements: 25 x 10 x 15mm
Transmitting distance: 1/4 mile
Power: No batteries needed (just clip it onto any phone line)
Can be tuned to any blank FM station
Functional in all countries

Model ELE-020 Telephone Transmitter
Price $500.00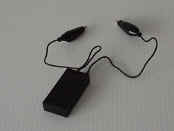 So small it fits in any wall socket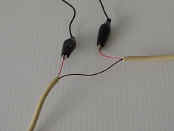 Clips in series to any phone line. No batteries required.
Smallest Voice Transmitter
Smallest wireless FM transmitter in the world. Highly sensitive transmit even a whisper from 35 feet away, neatly housed in a black metal box, uses batteries. Place it anywhere and tune in on any FM. radio. Transmit up to 1/2 mile.
Model ELE-009
Price $500.00